On January the 19th a whole new class began the Greenlandic criminal defender education and LEARN|RIGHT had the pleasure of greeting them in Nuuk along side with The National Criminal Defender of Greenland.
It has been 10 years since the last criminal defender education took place and there has been a high demand for more criminal defenders to cover the criminal cases in this country and its huge acreage for a long time.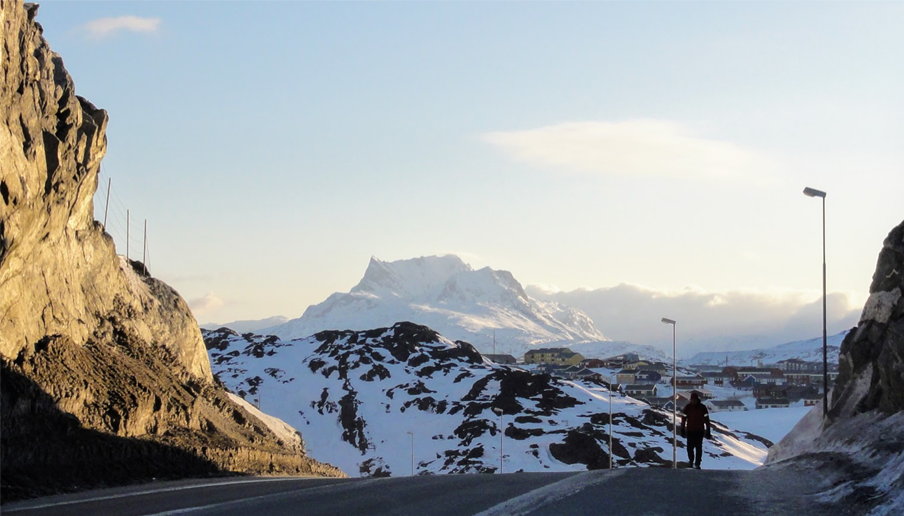 A unique education
The criminal defender education is something very distinctive greenlandic as the defenders as well as judges and prosecutors on circuit-court-level does not have a degree in law but are common citizens with a special education adjusted for the greenlandic system. When it comes to the criminal defenders, they often practise criminal defence as a job along side their main profession.
The criminal defender education therefor has to be tailored to educate non-lawyers to carry out the best interest of their clients in the criminal cases whilst having to complete their education and keep their main profession. LEARN|RIGHT is very proud to be able to participate in the development of the education with the aim of making the education even better to contain its special demands.
New initiatives: Curriculum and e-learning
As something brand new there has been reached an agreement on the curriculum for the education which outlines what the candidates have to learn and describes the frame and form of the education. LEARN|RIGHT have contributed to the first draft to the curriculum and the final version was issued by the ministry of justice in 2019.
Another new part of the education that will be conducted this time is 'blended learning' with partially 5 courses with attendance and partially e-learning in the intermediate periods between the courses.
"It provides the necessary flexibility so the candidates can complete the education along their main profession or studies" says CEO of LEARN|RIGHT Maria Løkke Rasmussen and continuous: "and it is maybe even more beneficial that 'flipped learning' can be used so the candidates can be taught the heavy subjects through e-learning before the courses and then use the time at the courses for activities where they try it out in practise sceneries and learn how to have client conversations, testimonies, courtroom games and prosecutions.
Finally there is also a practise periode between the educations first and second semester where the candidates have to complete 10 cases under supervision and guidance from the The National Criminal Defender of Greenland. The duration of the educationi 1 year, they also have to complete a stoptest after the introductory course and conclusive a final exam.
"It is great to be able to bring the education further" Maria says, she has worked with the criminal defender educaction since 2007 where she was posted to help the greenlandic high-court with the education. "I am pleased that we with the curriculum and e-learning have made the framework and are developing the online knowledge portal for the criminal defenders, so we have the groundwork we can use and keep building on top of many years to come."