From now on will the participants enrolled in the Greenlandic criminal defender education have an online learning platform to support their education.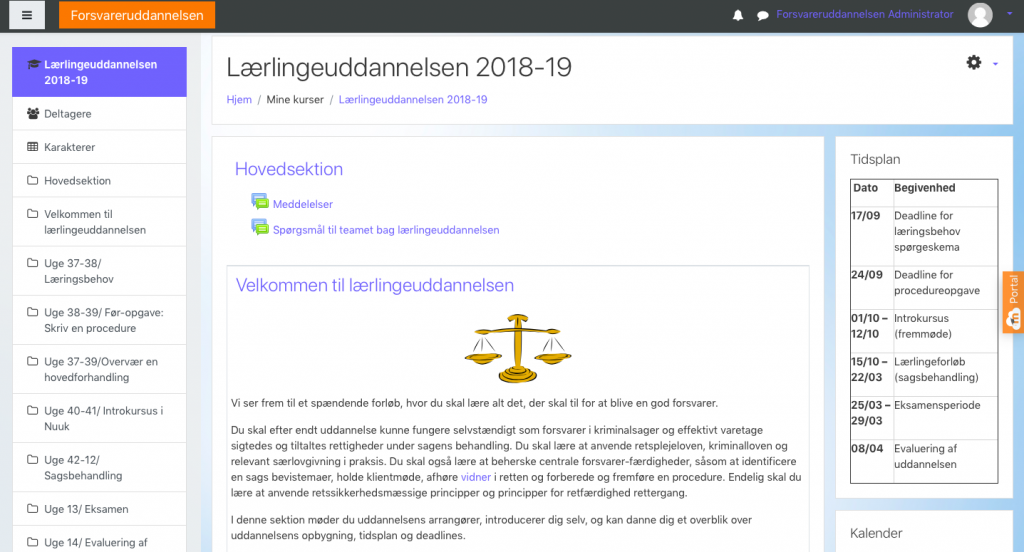 Lately LEARN | RIGHT have been busy with the development of the new online learning platform on behalf of the Greenlandic National Crime Defender. The site is now ready for the new candidates on the criminal defender apprenticeship education. These candidates will be the first to use the learning platform.
Marie Stein, who have been one of LEARN | RIGHT's developers of the learning platform, explains that the learning platform will serve as a virtual classroom, where the candidates in any of the criminal defender educations can find relevant information, communicate with other candidates as well as the team behind the education and they will be able to complete assignments and activities on the platform throughout their education. "In that way the learning platform serves as a support for the candidates before, during and after attending a curse", says Marie.
Director of LEARN | RIGHT, Maria Løkke Rasmussen, who is pedagogical consultant for the National Criminal Defender, views new possibilities with the implementation of the learning platform: "Now we can help the National Criminal Defender to be able to offer blended learning, as the education can switch between attendance and e-learning. This gives us an opportunity to provide more teaching than before and a more explicit coherence and support throughout a longer education, which the candidates complete parallel with their primary occupation."
Maria predicts possibilities for future development of the use of the platform: "We have an ambition to expand the platform gradually to offer theme-based reference material, tips and activities that every criminal defender can use continually as a support in their work. It would be a great help for the criminal defenders, that are widespread over the cost of Greenland, and who only have a few cases a year. The platform could be a support alongside the criminal defender hotline".
The online learning platform is developed in Moodle, which is a free tool that is used all over the world, including many universities.