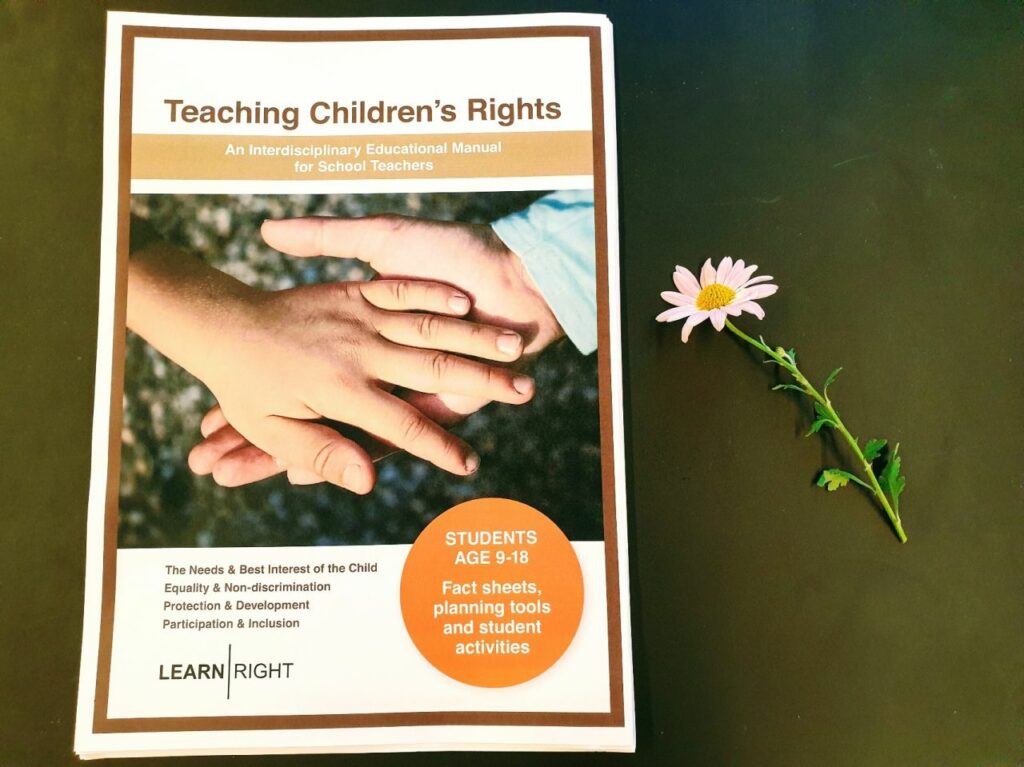 This manual offers tools for teachers globally to plan teaching programmes on children's rights and create a learning environment that respects and promotes children's rights in class and society.
The manual is generic allowing it to be applied to different national and cultural contexts, languages and school systems as well as age groups.
The manual was developed by LEARN|RIGHT to give a broader global audience access to the approach and resources developed in the authors two previous manuals on teaching children's right in Greenland and Belarus respectively and in The Human Rights Education Toolbox.
Download an extract of the manual:
Please fill in the contact form to receive a full version of the manual by mail.